The captivating world of classic cars
Ruoteclassiche, the leading monthly magazine in the classic car sector, has been covering the entire universe of car collecting since 1987 with passion and technical precision. The magazine draws on the collaboration of Italy's best vintage car experts and favours an elegant graphic style and top-quality photography.

Thanks to its high authoritativeness and indisputable expertise, Ruoteclassiche has become a true guide for finding one's bearings in the world of collecting.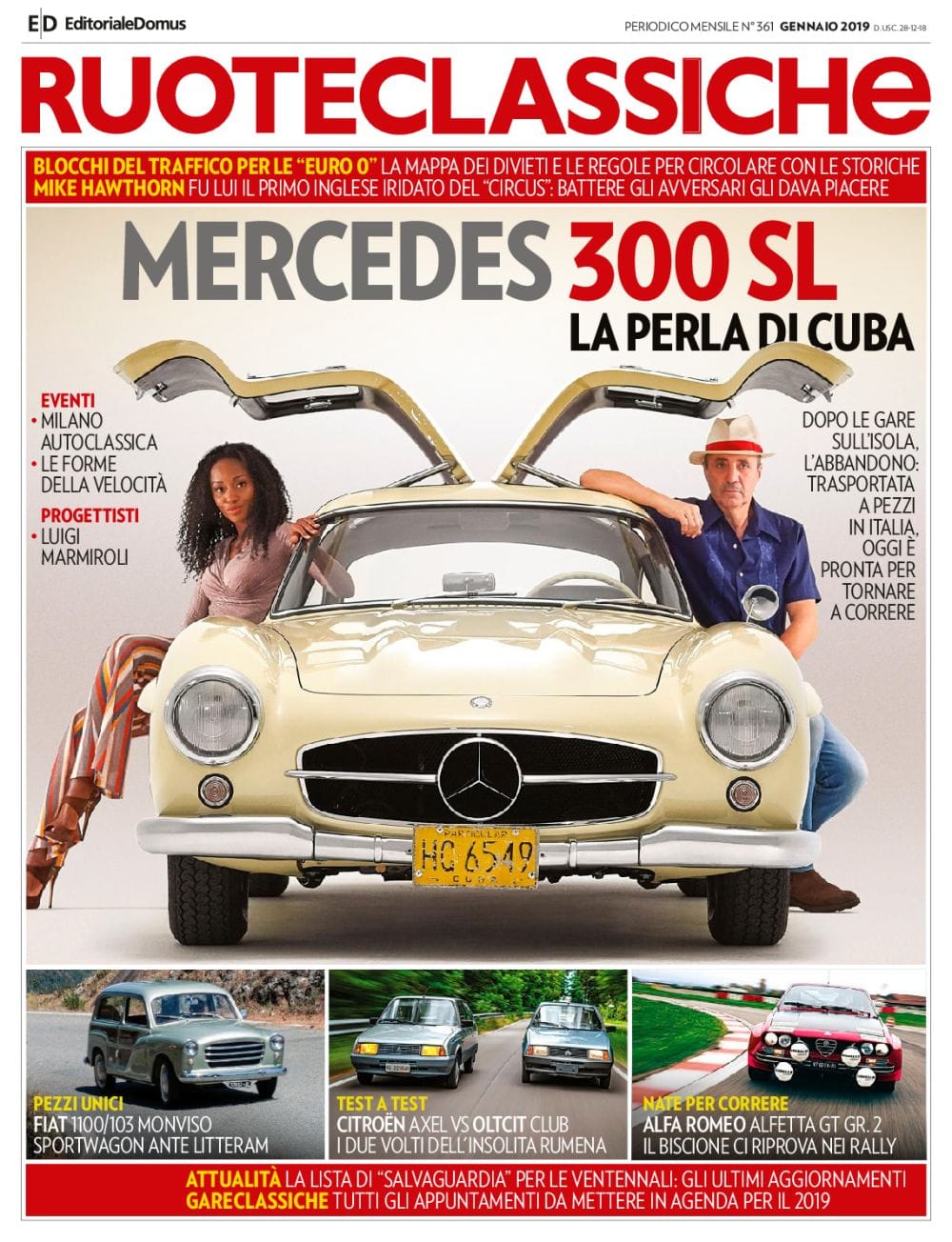 Ruoteclassiche
In every issue, Ruoteclassiche publishes the history, curiosities and performance of Italian and foreign car models, featuring widely diffused motorcars as well as rare and prestigious models. Each edition is packed with spectacular images, period photographs, designs and technical specifications. A significant part of the magazine is devoted to big events and the market, with quotations of all models, auction prices and classified ads for buying and selling.
Periodicity: monthly
Cover price: € 5.50
ruoteclassiche.it
The Ruoteclassiche website is a valuable and immediate source of information on the world of vintage cars. It is always updated with the most important news concerning the Italian and international collecting sector, as well as previewing the most interesting contents in the forthcoming issue of the magazine.



http://www.ruoteclassiche.it/