History
Editoriale Domus was founded in Milan by Gianni Mazzocchi in 1929. With brilliant intuition that allowed him to see far beyond his times, Gianni Mazzocchi successfully conceived and established titles that have contributed to shaping the history of Italian publishing. Editoriale Domus's commitment follows in the footsteps of its founder, pursuing creativity, innovation and reliability in all its products and initiatives.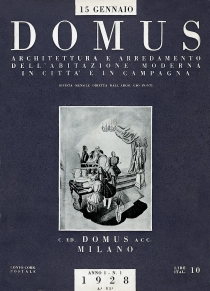 1928
Domus is founded
Domus magazine was established in Milan as a review of "architecture and interior design for modern houses in the city and country", with Gio Ponti as its editor-in-chief and published by the Accomandita Domus partnership. It cost 10 lire and was launched with an initial print run of 100,000 copies.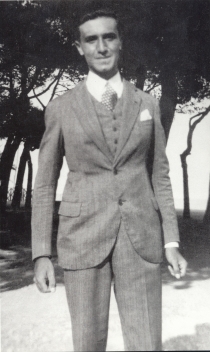 1929
Gianni Mazzocchi founds Editoriale Domus
With Gio Ponti, Gianni Mazzocchi decided to buy out Domus magazine, at the time in hardship, and established the publishing house Editoriale Domus.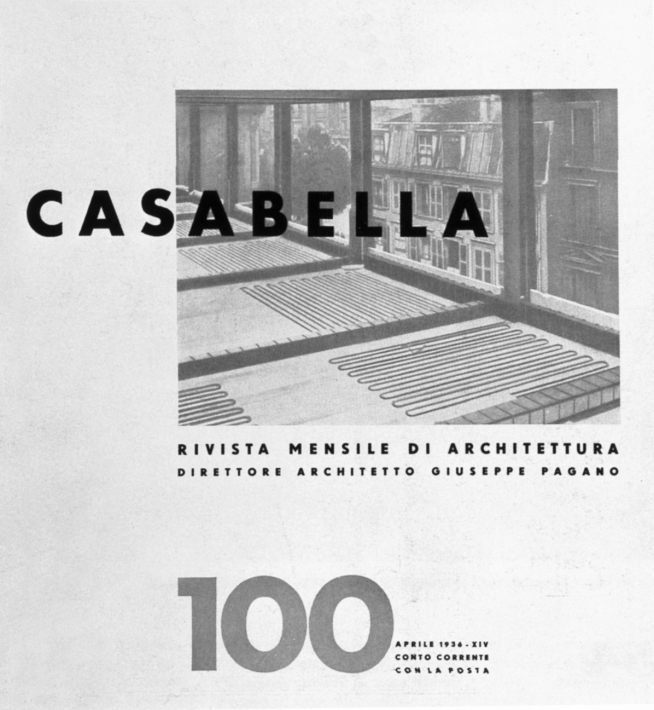 1934
Casabella taken over by Editoriale Domus
Gianni Mazzocchi bought out Casabella, a magazine of traditional interior decoration. Its editor-in-chief was the architect Giuseppe Pagano Pogatschnig, who with the collaboration of art critic Edoardo Persico turned the magazine into a mouthpiece for every modern artistic current. After the period of extensive reorganisation and renewal, Casabella was ceded in 1964.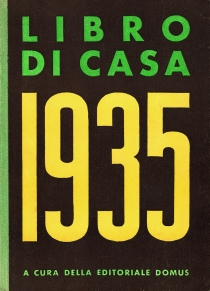 1934
First edition of Libro di Casa
1934: this was the year of the first Libro di Casa ("The House Book"), a diary that changed its look, format and content many times, unfailingly published every year until 2005, even during the war and postwar period. The image shows the 1935 edition.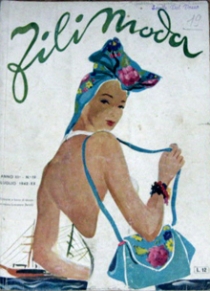 1934
Fili appears on newsstands
Originally a free supplement with Domus, in December Fili ("Threads") was distributed on newsstands as a publication dedicated to embroidery and housework. Soon afterwards came a series of brand extentions such as Fili-Moda ("Fashion Threads"), I Bimbi di Fili ("Kids Threads"), Fili Lana ("Wool Threads"), Il Corredino di Fili ("Baby's Threads") and Fili d'Oro ("Golden Threads").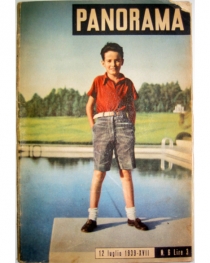 1939
Panorama is founded
The first issue of Panorama came out on newsstands, a bi-monthly pocket-sized magazine featuring brief articles and conceived to be collected in volumes with a special editorial cover in hemp cloth. Despite its success and the big names involved, the review's fate was heavily marked by the onset of war in Italy. As of June 1940, Panorama went to the Gruppo Editoriale Milanese publishing house and was immediately shut down, censured for defeatism due to the contents of an article written by Indro Montanelli.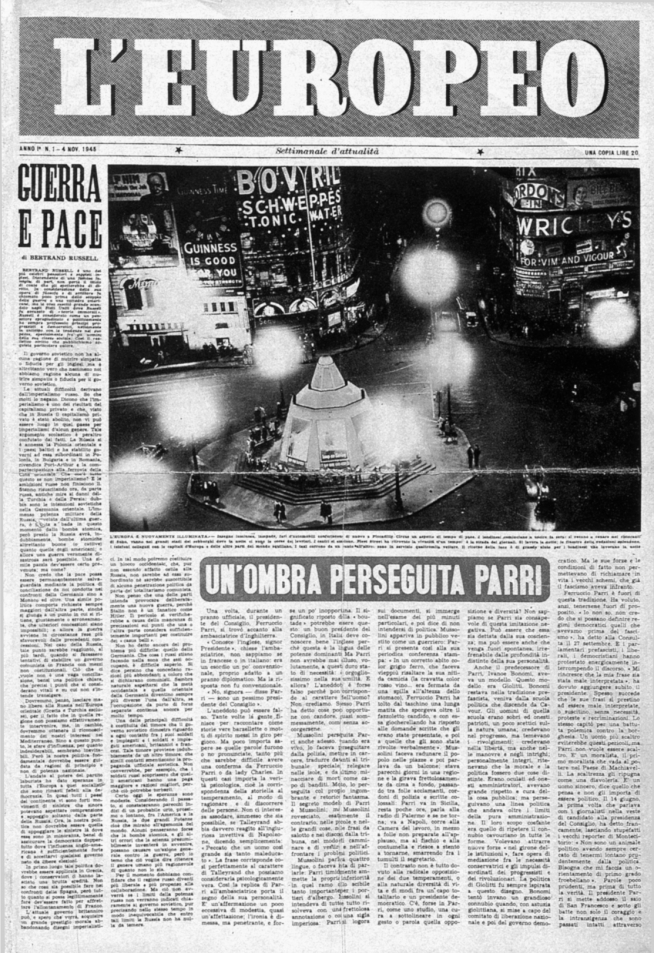 1945
L'Europeo is founded
The first issue of L'Europeo was launched in November. A large format (42 x 60 cm), big titles and full-size photographs characterised the first major weekly of the postwar period. A new editorial concept and modern journalistic approach, flanked by an innovative launch campaign and distribution methods, guaranteed the publication a resounding and immediate success. Sold to the Rizzoli publishing house in 1952, it is still today considered the forerunner of a new kind of current affairs publication that was subsequently imitated by many both in Italy and abroad.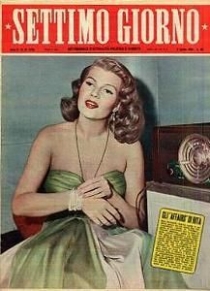 1948
Settimo Giorno is founded
In November Settimo Giorno was founded as a current affairs, politics and sports magazine with Emilio Radius as its editor-in-chief. The new weekly featured articles and photo reports that weren't included on the pages of L'Europeo.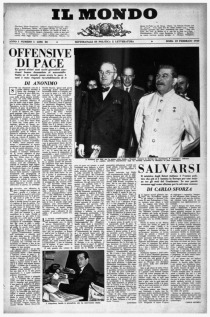 1949
Il Mondo is founded
In January the weekly Il Mondo was established. Gianni Mazzocchi's personal choice for editor-in-chief was Mario Pannunzio, and the publication quickly became the period's most important intellectual point of reference. Prestigious contributors included Luigi Einaudi, under the pen name of Manlio Magini.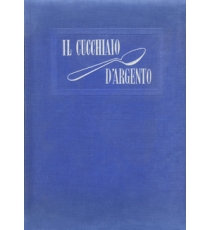 1950
The first edition of Il Cucchiaio d'Argento
Il Cucchiaio d'Argento ("The Silver Spoon") was published. The first modern cookery book of its time on the Italian publishing scene, it was conceived as a practical manual for quick-and-easy consultation and became an instant classic. This bible of Italian cuisine has been revised nine times over the years (the latest in 2011), while maintaining its rigour and continuity with tradition. It has changed look several times, and some editions boast designer covers: Renato Gruau (1972), Bruno Munari (1986) and Tullio Pericoli (1997).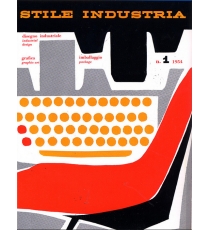 1954
Stile Industria is founded
In June Stile Industria ("Industrial Style") was established, a quarterly magazine headed by Alberto Rosselli aimed at promoting the aesthetic dimension of products. The review's outstanding insight lay in emphasising the qualitative importance of graphic design and packaging within the philosophy of industrial design projects. Despite its brief lifespan (it was published until 1963 and again from 1995 to 1997), the magazine represented a fundamental point of reference for considerations on manufacturing philosophy.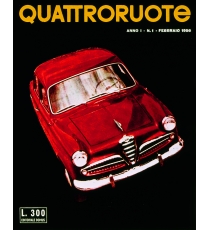 1956
Quattroruote is founded
In February the first edition of Quattroruote ("Fourwheels") appeared on newsstands. The monthly magazine dedicated to cars from the motorist's perspective featured test drives of Italian and foreign cars, reliability and endurance tests, previews and maintenance, price quotations for new and used cars and in-depth reports. Right from the first issue the magazine immediately aroused great interest from motorists and enthusiasts. Thanks to the meticulousness and total reliability of its road tests, Quattroruote also gained an authoritative position with car manufacturers. The magazine also actively worked on important campaigns of civil commitment to defend motorists and promote safety.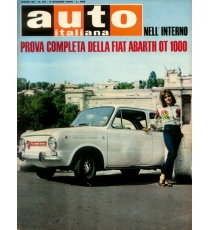 1957
Editoriale Domus takes over L'Auto Italiana
From 1957 to 1969, Editoriale Domus was the publisher of L'Auto Italiana ("Italian Car"), the long-established journal whose first edition appeared on newsstands in 1919, printed by the Associazione Nazionale Automobilisti in Congedo.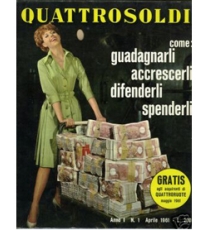 1961
Quattrosoldi is founded
In April Quattrosoldi ("Fourmoney") was established as a publication on economics, stock markets and investments. Italy's first publication to take the side of consumers and investors, its editor-in-chief and publisher was Gianni Mazzocchi and its senior editor was Oreste del Buono.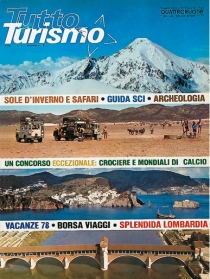 1977
TuttoTurismo appears on newsstands
In December TuttoTurismo ("All Tourism") was released on newsstands, initially as a quarterly magazine. Originally conceived as a spin-off of Quattroruote, which had always devoted pages to travels, itineraries and tourism by car, TuttoTurismo's mission was also to try out organised trips, checking standards of accommodation and reception and writing reports.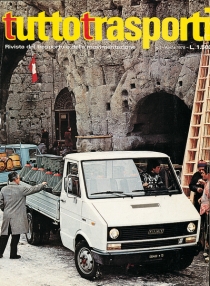 1978
TuttoTrasporti is founded
The importance of industrial vehicles and their diffusion requires the same level of attention that the specialised press pays to cars. TuttoTrasporti ("All Transport") was established as a monthly magazine that carries out road tests on the most important models, conducts surveys in the sector, speaks with the truck business professionals and highlights the many problems of their work.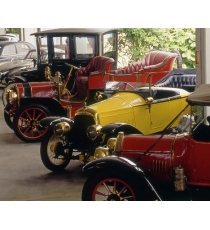 1978
The Quattroruote Museum Collection
Gianni Mazzocchi set out to flank his magazine with a museum where the cars on display could "tell" the story of their evolution. The collection, which he had started in the 1940s, is today composed of 46 cars (most of which are fully functional), 2 go-karts, 5 coaches, a sledge, a snowmobile, 9 motorcycles and 3 bicycles. The museum is located at the Editoriale Domus headquarters and is occasionally opened to the public for guided tours.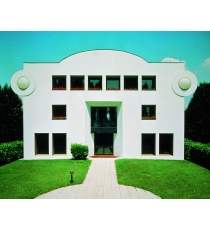 1980
The new headquarters
Editoriale Domus moved from the centre of Milan to Rozzano, where it is currently based. The editorial staff and offices were transferred to the building that the publishing house commissioned to the Nizzoli Architettura studio, which oversaw the design and construction.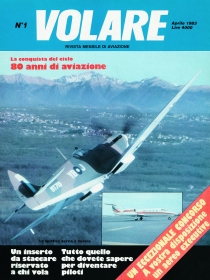 1983
Volare is founded
The first edition of Volare ("Fly") appeared on newsstands. The magazine broke with the tradition of aeronautical publishing by addressing the community of pilots, professionals, private individuals and enthusiasts.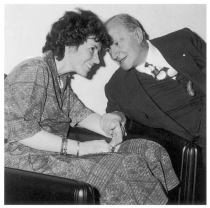 1984
Giovanna Mazzocchi takes the helm at Editoriale Domus
When her father passed away, Giovanna Mazzocchi, who had already been in the company since 1974, took up her position as president of the publishing house and continued its entrepreneurial activity.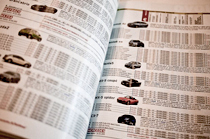 1987
The Car Database is established
Initially created for use by the editorial office, the Quattroruote Car Database laid the foundations for the development of products and services oriented not only towards motorists but also towards automotive professionals. Today the database is an authoritative point of reference for consumers, manufacturers, insurance companies, hire firms and anyone working in the sector.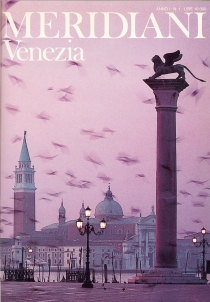 1988
Meridiani is founded
The German magazine Merian was the inspiration for the publishing project that gave rise to Meridiani, a monographic journal dedicated to travel. The protagonist of the first issue was Venice, followed by other cities, exotic places, islands, unblemished spots, and traditional or unusual destinations. Travelling from one place to another, in 2011 Meridiani reached its 200th issue. Each monographic issue is an unconventional journey to cities and places that are portrayed through journalistic reports, photo reportages and stories by famous writers, offering an original, accurate and in-depth perspective that is never predictable.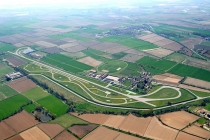 1995
The Automotive Safety Centre is founded
With the specific aim of setting up a circuit-workshop where Quattroruote could carry out its car tests, in 1995 Editoriale Domus created the Automotive Safety Centre (ASC) in the countryside of Vairano di Vidigulfo, in the province of Pavia. The 50-hectare facility has 8 km of tracks, a special off-road circuit, a Congress Centre, areas for practical demonstrations and simulations, and specialised workshops for data gathering and fine-tuning the vehicles.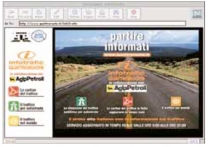 1996
Quattroruote goes online
Anticipating the trend that within a few years would see all companies operating online, Editoriale Domus took its first steps onto the Internet with the Quattroruote website. Among the first services offered was Infotrafic, aiding a well-informed and safety-conscious departure for motorists.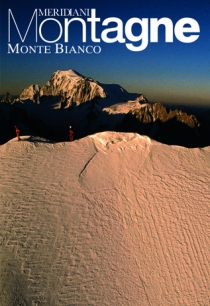 2002
Meridiani Montagne is founded
The first issue of Meridiani Montagne came out on newsstands, initially as a quarterly. The monographic magazine entirely dedicated to mountains and Alpine culture swiftly became the absolute market leader in its sector.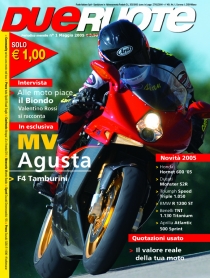 2005
Dueruote is founded
After Editoriale Domus's acquisition of the motonline.com website in 2004, in April 2005 the new monthly Dueruote ("Twowheels") made its debut, dedicated to a vast readership of motorcyclists: professionals, enthusiasts or simply those interested in approaching the world of motorbikes and scooters.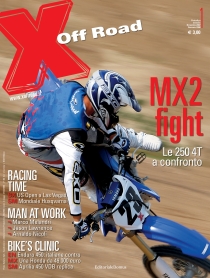 2007
XOff Road is founded
In November the first edition of XOff Road appeared on newsstands. An offshoot of Dueruote, the magazine is dedicated to motocross, enduro and motard enthusuasts.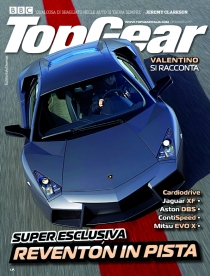 2007
TopGear is founded
The first issue of TopGear was published as the Italian edition of Great Britain's number one motoring magazine. Originating from an agreement between Editoriale Domus and Immediate Media (formerly BBC Magazines), TopGear brings together the world's foremost authoritative photographers and journalists to offer readers an awesome motoring experience.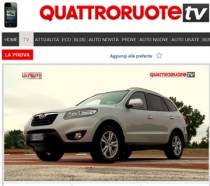 2007
QuattroruoteTV is founded
On the occasion of the Bologna Motor Show, QuattroruoteTV made its debut on the Web with over 200 hours of live transmissions and 200 clips featuring interviews and news from the show in real time. The success of the experiment eventually led to the development of a full-blown online television channel. Since June 2011, QuattroruoteTV has been completely integrated into the quattroruote.it website, with a schedule of exclusive programmes presented in themed channels and regular spots.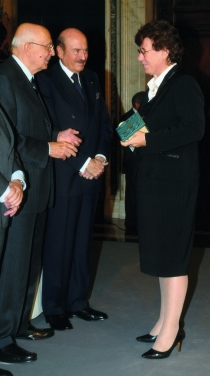 2008
Giovanna Mazzocchi is nominated "Cavaliere del Lavoro"
On 2 June, on the occasion of the Festa della Repubblica, the Head of State Giorgio Napolitano nominated 25 new "Cavalieri del Lavoro" (Knights of Labour). Giovanna Mazzocchi was among those who received the honour for her work in the publishing sector as president of Editoriale Domus.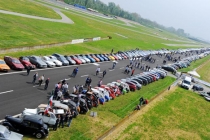 2010
The first Raduno dei Raduni
Quattroruote organised the first Raduno dei Raduni ("Gathering of Gatherings") at the Vairano facility. The grand festival for true car enthusiasts included over 1,000 cars grouped by clubs for particular makes and models, or "transversal" clubs for cars of all types, from little 500s to supercars, and from classic cars to the latest arrivals. The event became an annual gathering.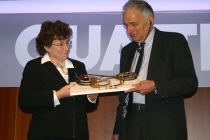 2011
The first edition of the Gianni Mazzocchi Award
Quattroruote established an award named in memory of its founder Gianni Mazzocchi. The prize is awarded to an outstanding figure engaged in the automotive sector on a global level.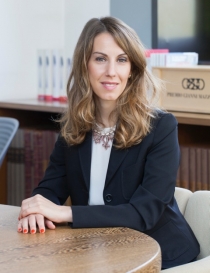 2014
Sofia Bordone C.E.O:
Sofia Bordone, the third generation in the Mazzocchi family and a graduate in economics from Milan's Bocconi University, started at Editoriale Domus after professional experiences overseas, going on to assume the position of Publisher in Charge and International Director. In may 2014 she become C,E.O. .