The international point of reference for architecture, design and urbanism
Domus was founded in 1928 by the architect Gio Ponti, who was joined in 1929 by the publisher Gianni Mazzocchi with Editoriale Domus, which was created specifically to publish the magazine. Since then Domus has been a point of reference for architects, designers, students and professionals in the sector, while also providing them with a valuable work tool for keeping up to date and gaining in-depth information.

Entirely bilingual (Italian and English), Domus is international in both its contents and circulation, with 46% of copies distributed overseas in 89 countries. In recent years several local editions have also been established: Chinese in 2006, followed by Russian in 2008, Israeli in 2009, the Indian and Central American editions in 2011, the Mexican edition in 2012 and the german edition in 2013.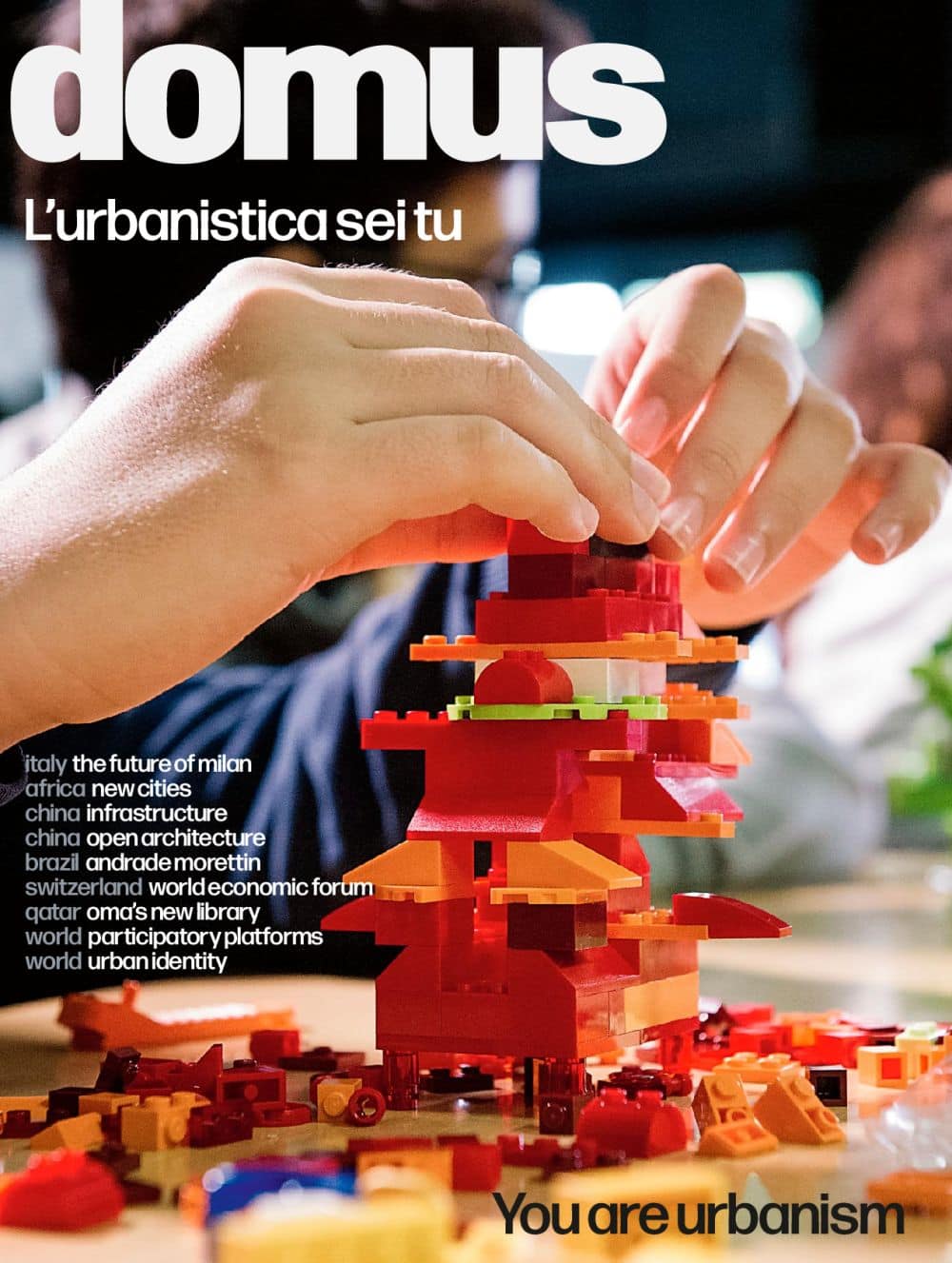 Domus
From 2018 to 2028, the milestone of 100 years of publishing history , 10 world-renowned architects taking turns at the helm of the magazine, starting with Michele De Lucchi.
"My Domus will be dedicated to objects, their value and their meanings". De Lucchi has conceived a list of keywords, including rebellion, silence, emotion and chaos, which he will associate with each of his editorship's ten issues.  Architecture will encounter design and contemporary art, as well as anthropology, economy, meteorology and philosophy; architecture will not be "vertical" but in a dialogue with other disciplines.

Periodicity: monthly
(11 issues)
Cover price (Italy): € 10.00
domusweb.it
Domusweb "breaks away" from the traditional dialogue with users thanks to the immediate visual impact of its layout, which presents an inexhaustible and well-documented journey through the world's best architecture, design and urbanism.

Domusweb welcomes discussion and contact with its users, encouraging participation and comments while sharing the best contents with the vast community of social networks.

Languages: Italian/English.

http://www.domusweb.it/
Domus Books
Domus has produced three volumes dedicated to world-famous personalities: Gio Ponti, Rem Koolhaas and Pierre Restany, individuals who have significantly influenced the world of contemporary architecture, design, art and urbanism.

Domus has also published the book A Crystal Heart for Milan, illustrating the new Bocconi University complex with contributions from renowned architects, critics and experts.
Lastly, Domus also edited the fine catalogue Corolle d'Autore, the collection commissioned by Rex and produced by Cleto Munari: 70 goblets by over 60 designers from around the world that interpret the age-old art of Murano glass-making.

Domus for iPad
Domus for iPad is the tablet version of the monthly magazine. Developed on the Adobe platform, and featuring a rich variety of multimedia and interactive contents, the application is conceived to make the most of the device's technological attributes, offering extraordinarily sharp and detailed images as well as an impeccable display of plans, sections and constructional details.
In Italian and English, each issue presents the same contents as the magazine, enriched with extra multimedia contributions and in-depth analysis.

Domus promotes events, competitions, exhibitions and conferences around the world, on topical subjects, signals and ideas of global reach related to architecture and design, unfailingly offering an original and up-to-the-minute perspective.