A world of information and services for "two-wheel" enthusiasts
The monthly published by Editoriale Domus dedicated to the vast readership of motorcyclists: riders, enthusiasts, or simply those interested in learning about the world of motorbikes and scooters.

More than a specialist journal, Dueruote originates as a thematic magazine with the aim of satisfying the demands of a very broad target readership.

With its comprehensive and reliable contents, Dueruote is easy to browse through and combines the fun aspects of the biker lifestyle with the reliability, completeness and credibility of its big brother Quattroruote.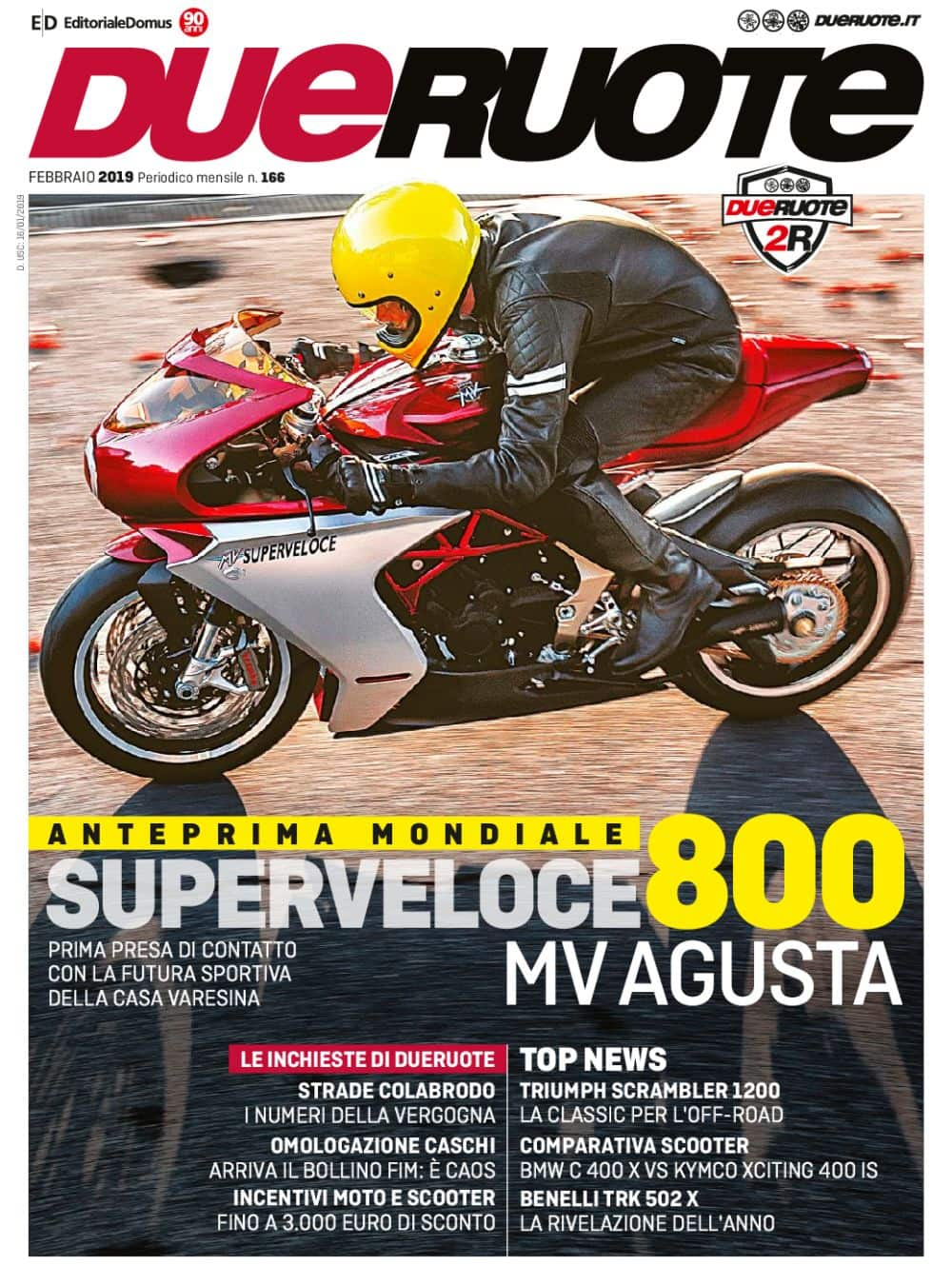 Dueruote
Dueruote is the magazine for all motorcyclists. It shares and investigates all the issues and interests that unite enthusiasts of the "two wheels". Motorbikes and Scooters: tests and previews of new models. Sport: extensive coverage of the main racing championships. Showroom: a buyer's guide to clothes and accessories. Tourism: ideas for motorbike itineraries around Italy. Community: a direct line with readers set up at Motonline.com. Market: price lists of new and used motorbikes.
Periodicity: monthly
Cover price: € 3.50
dueruote.it
A point of reference for netbikers, and Italy's only online motorcycling portal. Together with the monthly Dueruote, the website represents an integrated communication system that provides users with real-time updates on topics covered in the magazine.

Enriched with multimedia contents such as photo galleries, videos, blogs, forums and biker-tourist itineraries, the website gathers the largest biker community on the Web.

http://www.dueruote.it/
Dueruote for iPad
The application contains a digital copy of the printed magazine. It can be consulted offline and is complete with photo galleries, videos of the most important features published in Dueruote, and live news from dueruote.it.